HalfLight
In the world of HalfLight, you could not only meet Taiwanese traditional architectures and scenes but also experience unique activities and items representing Taiwanese culture.
Today we are going to introduce one of Taiwanese traditional toy – Poke-A-Present, Poke-A-Present is kids' favorite, and every kids love surprise! They are glad to spend every 5 dollars (TWD) in the grocery stall, just want to hit the jackpot from one of the holes, as making their little wishes come true.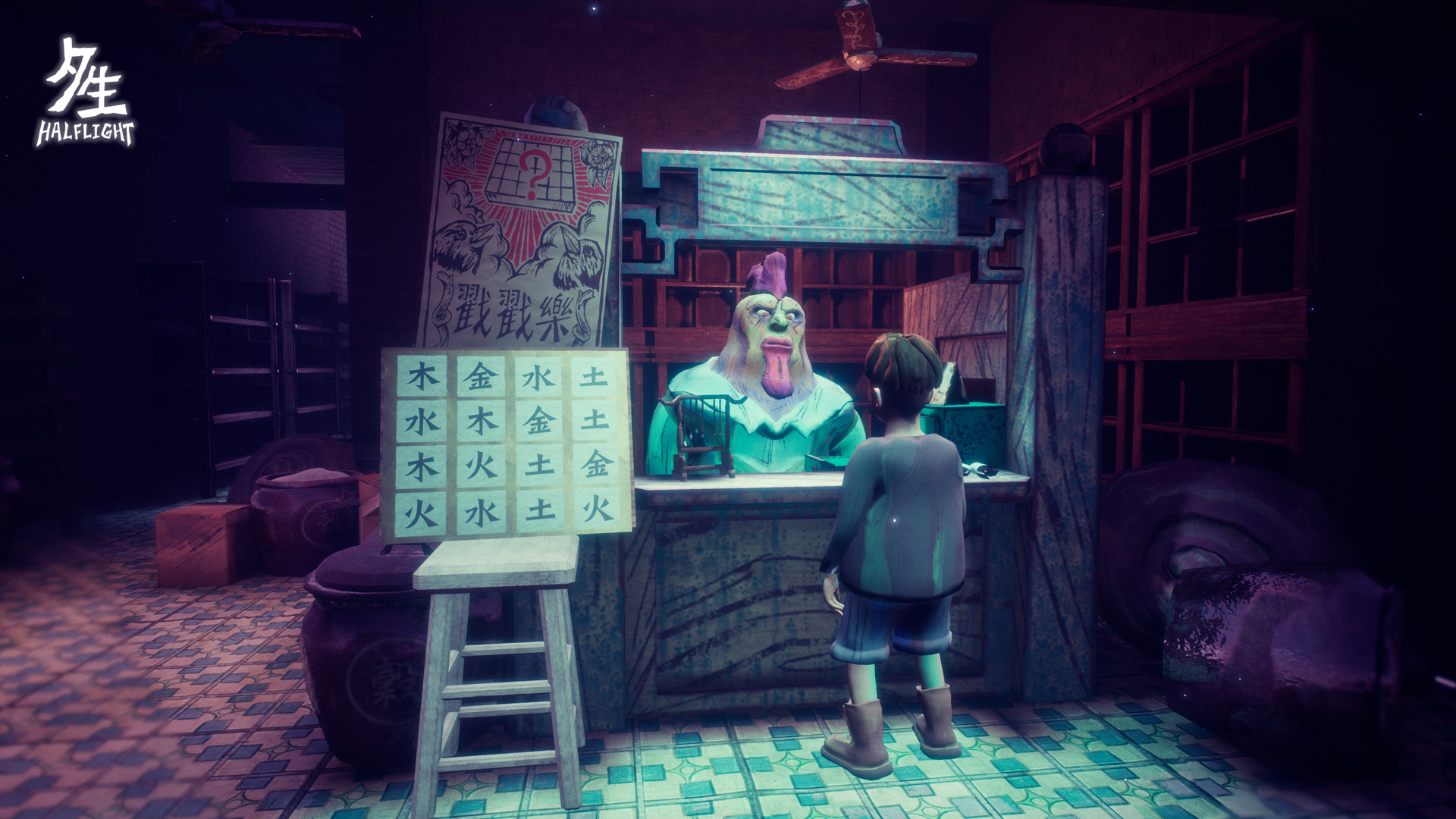 However, Poke-A-Present in HalfLight is not just for fun, Xi-Sheng as the older brother in order to find his little brother Mu-Sheng, he needs to find the important clue from one of the holes. What is the rule in this weird Poke-A-Present game? How would Xi-Sheng overcome this challenge? Keep following us for further information about HalfLight.