HalfLight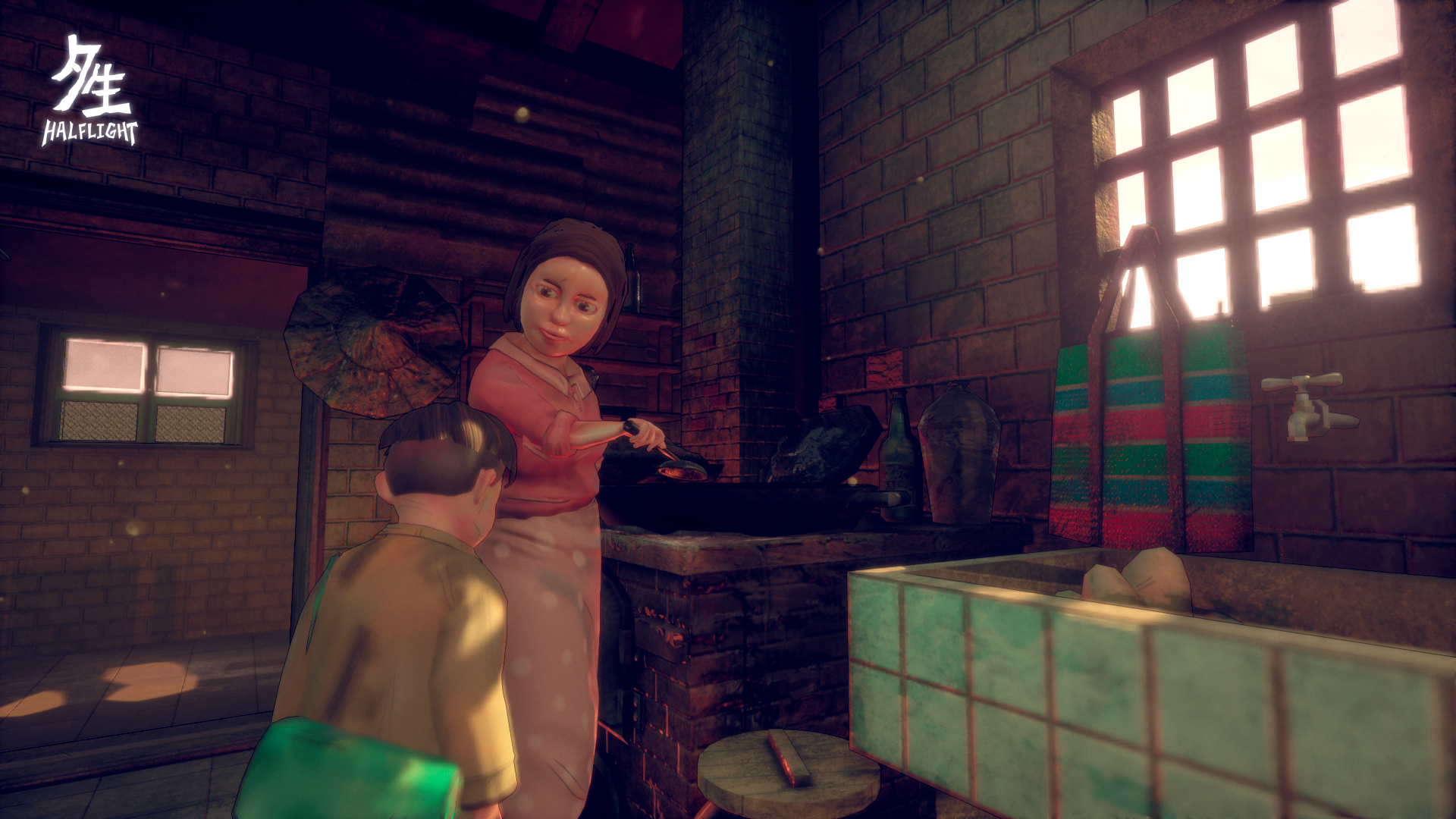 In the middle of the day, Xi-Sheng and his mom are preparing the lunch for all family members. Xi-Sheng's mom just asked Xi-Sheng to prepare the food ingredients.
"Hmm… I need to prepare the ingredients for mom… They are rice, garlic and …and what!?"
"Oh No! I totally forget the rest of ingredients. And how much the portion is?"
"Wait! I have written all the words mom told in my little log. I don't forget things anymore."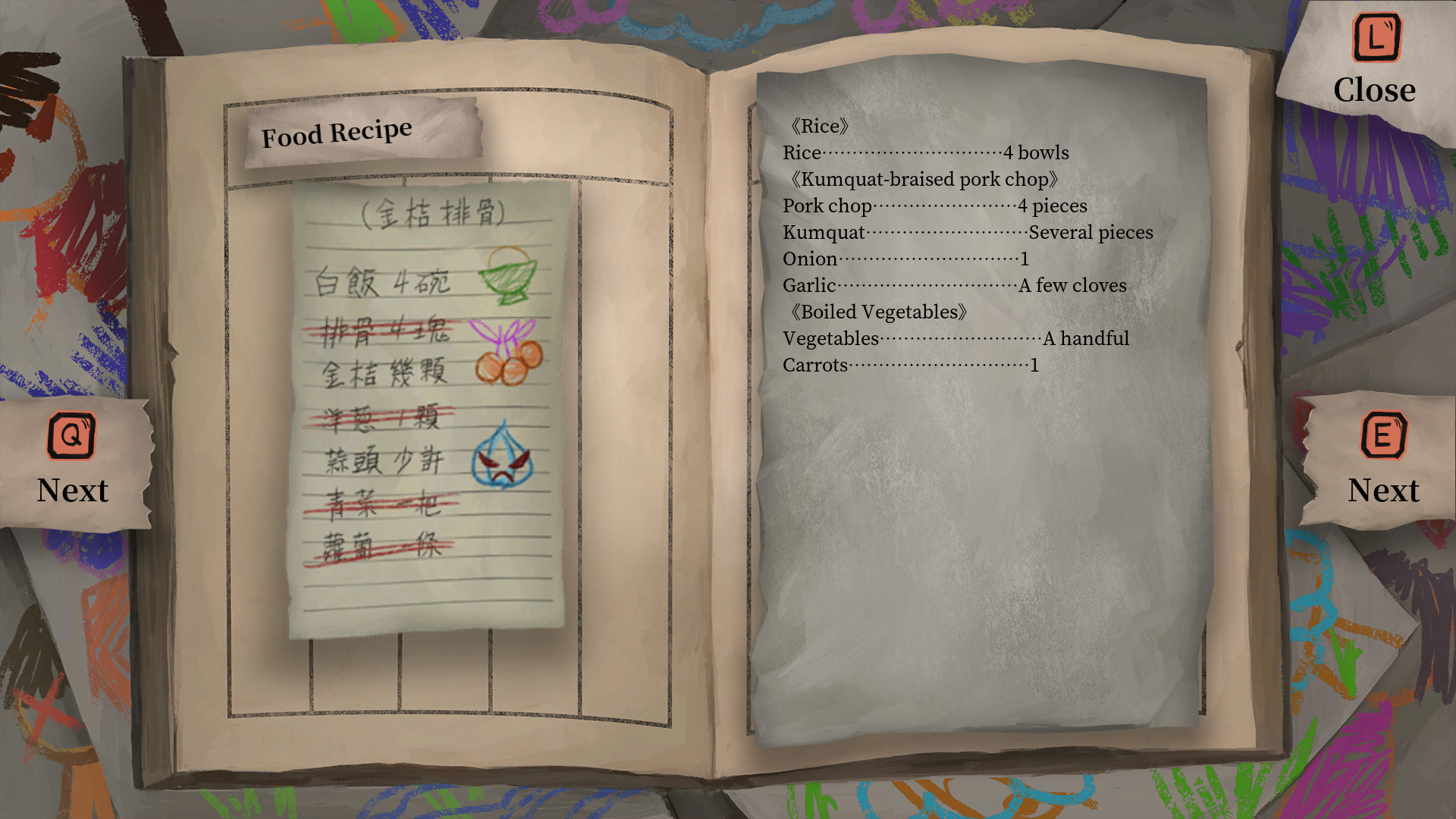 Through log system, you don't need to worry about what clues you are missing but know further settings about HalfLight. If you are stuck in the puzzles or don't know where to go, just check the clues in the log immediately!